Amazing people that make our amazing work possible
This may be the "about us" page, but the first thing you need to know is we make it about you. Our success, happiness, and sleep depend on your satisfaction with our services. We sleep best knowing we make your life less stressful and by maximizing your returns.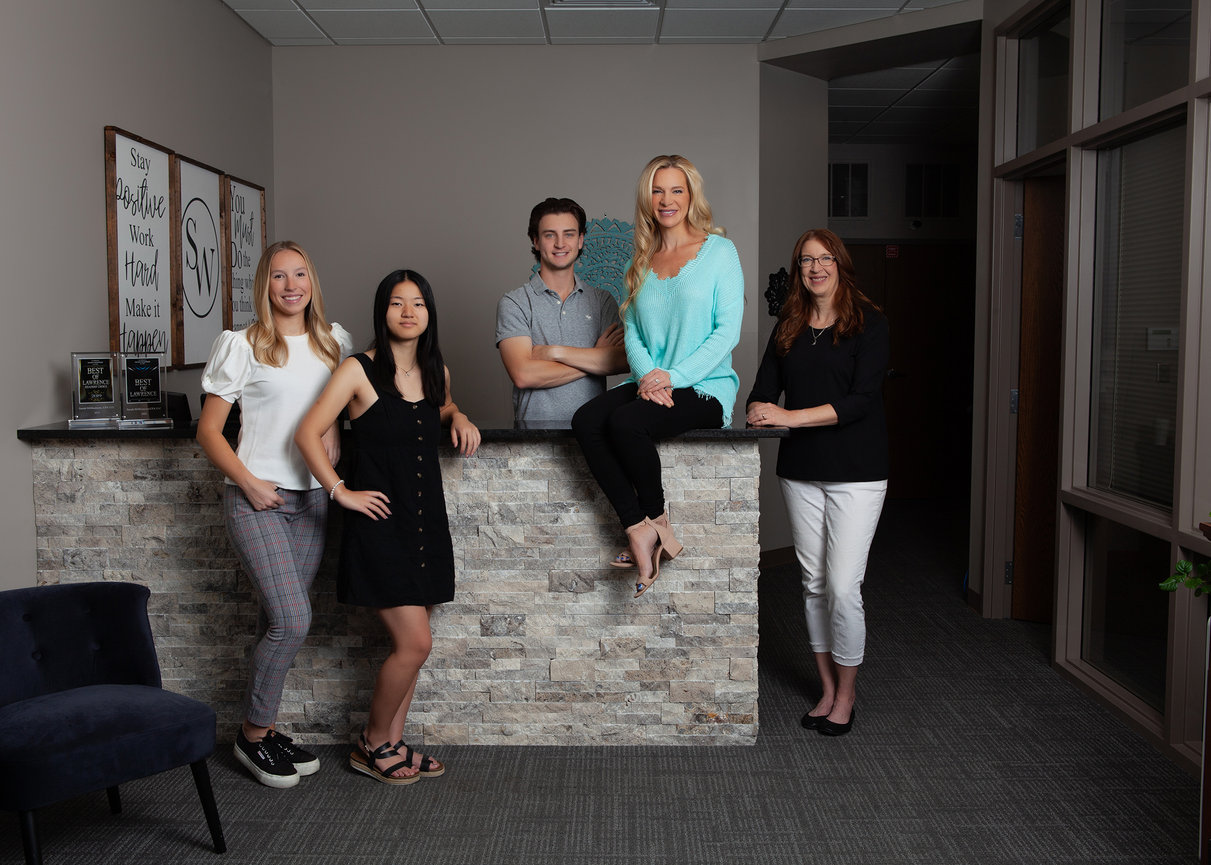 Anelise Sedlock
Anelise is a senior at the University of Kansas studying accounting and finance. She grew up in Lawrence, KS, and knew where she wanted to attend college from a very young age. Looking back on her undergrad, she says she's so happy with her decision to go to KU and study in this field as it has brought incredible people and opportunities into her life.
She says having Sarah as a mentor and seeing how a successful, woman-owned business is run has been one of the most invaluable experiences. Anelise will intern with KPMG this summer and attend Vanderbilt for her MAcc in the fall of 2022.
She plans to start a career in auditing at KPMG, eventually taking an entrepreneurial route and opening her own firm that offers various services to personal and business clients. Anelise said, "I look forward to applying everything I have learned here at Sarah Williamson CPA to my internship and graduate school next year in Nashville!"
Kristy Teska
Kristy is a KU graduate with a BS in Accounting and Business Administration and a master's degree in Accounting and Information Systems. She's an Enrolled Agent with the IRS.
Kristy grew up in Lawrence and rural Franklin County. Kristi says working at SWCPA means getting to be a part of a top-rated local small business with many opportunities to learn.
Outside of work, she enjoys being creative with her current hobby of hand quilting. Her two children attend KU, and she does her best to keep up with them by working out and taking tennis lessons with her husband. Kristy and her husband hope to do a lot of traveling soon.
Christine Lu
Christine is from Overland Park. She's a sophomore majoring in Finance and Accounting at KU. One of her favorite aspects of working at SWCPA is taking the knowledge from classes and applying it to a real-world setting.
She enjoys trying different activities in her free time, such as tango and ice skating. A fun fact is she knows three languages: English, Chinese, and Spanish! After college, she wants to work in the finance industry in New York.
Her favorite quote is, "Comparison is the thief of joy," Theodore Roosevelt.
Daniel Sola
Daniel is a junior finance & business analytics double major at the University of Kansas. He was born in Lawrence, KS, to a Canadian mother and Spanish father. His goal is to work for a bulge-bracket investment bank advising cross-border M&A transactions.
He loves engaging with our clients and watching the businesses we serve positively impact the community. In addition to his role here, he is a teaching assistant for Introduction to Management at KU, a member of the Alpha Kappa Psi Co-Ed Business Fraternity.
He recently completed a six-week insight program with PricewaterhouseCoopers. He enjoys golfing, exploring new cultures, watching Formula 1, and supporting the Jayhawks basketball team in his free time.
His favorite quote is, "Don't judge each day by the harvest you reap but by the seeds that you plant." -Robert Louis Stevenson.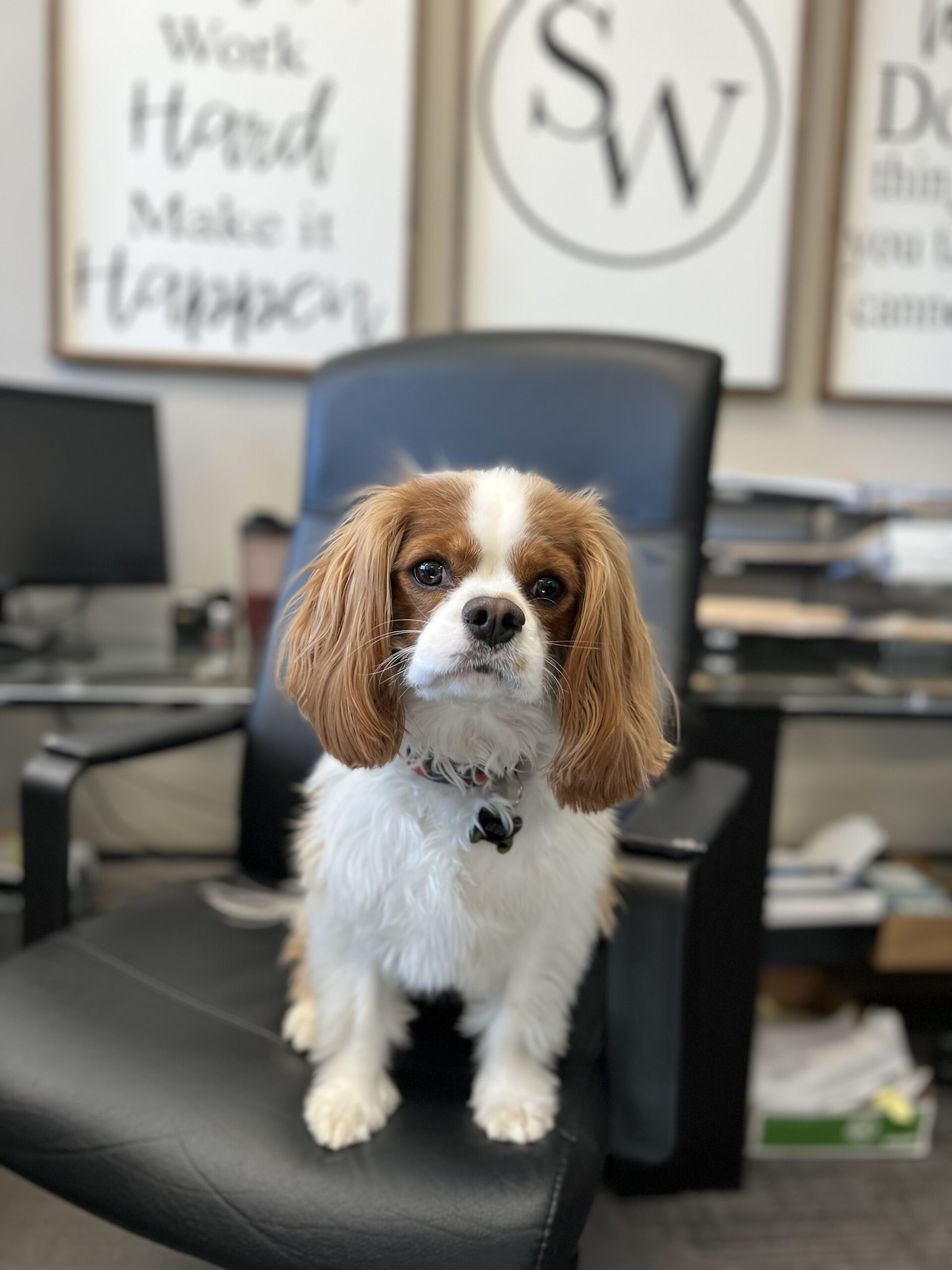 Lego
We firmly believe Lego is Douglas County's best part-time greeter (very part-time).
Sure, he may sleep on the job while the rest of us are working, but once a customer walks through the door, he gives the warmest welcome.
Lego's favorite quote comes from George Carlin, "What do dogs do on their day off? Can't lie around – that's their job."